TIA Reading List
TheInsuranceAdvisor.com (TIA) is pleased to promote the following books authored by members of our Advisory Board and friends of TheInsuranceAdvisor. Simply click on the links to the names of each book to find out more and/or purchase your own copy.
Books Authored by
THE

InsuranceAdvisor.

COM

Advisory Board Members

Dr. Kenneth Black, Jr. - Dr. Black's numerous publications include Life Insurance, Life and Health Insurance, Human Behavior and Life Insurance, and Property and Liability Insurance. He edited the Prentice-Hall Series on Risk, Insurance and Security and an insurance series for Appleton-Century-Crofts, Inc.
Alyse D. Terhune - Ms. Terhune has written and published over 100 Gartner articles on EC topics, has briefed Senator Bradley on EC, and has delivered presentations on the future of e-business to domestic and international audiences. Her book, Doing E-Business: Practical Strategies for Success in the Electronic Marketplace, was published in December 2000.
Books Authored by Friends of THEInsuranceAdvisor.COM
Christopher P. Cline- is Wells Fargo Bank's Wealth Management Director for Oregon and SW Washington. His career includes over 15 years of experience in the estate planning field with such firms as Holland & Knight LLP and Lane Powell LLP in Portland, and Pillsbury, Madison & Sutro LLP in San Francisco. Chris is a fellow of the American College of Trust and Estate Counsel and a Past President of both the Portland Estate Planning Council and the Oregon State Bar's Estate Planning and Adminstration Section. He is the author of several books and articles on various estate planning topics. This book takes a very practical approach to the question that should be asked by every trustee, especially non-professional trustees: How do I fulfill my fiduciary duties to the trust beneficiaries (and thereby avoid liability for failure to do so) in determining how to invest the trust assets? The book begins with an in-depth introduction to investment basics, examines such issues as the law of diversification and the prudent investor act standard, explores how to determine breach and damages, and explains the effects of principal and income acts on investing. It concludes by addressing the drafting of an investment plan by the trustee, a key topic because under UPIA a fiduciary is judged not on his or her actual investment performance, but rather on the appropriateness of the investment plan. Provides practical guidelines for newly appointed trustees on how to develop such a plan, including specific comments directed to life insurance trusts, where a life insurance policy is usually the primary investment. Appendices offer sample trust investment language and an investment plan flow chart.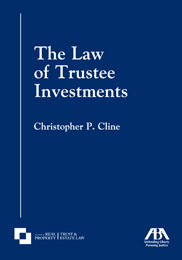 Anthony Steuer, CLU - Anthony Steuer is a specially licensed Individual Life and Disability Insurance Analyst. There are only about 30 such analysts licensed by the State of California. As an analyst, Tony has the knowledge, and the authority, to provide non-biased advice regarding life insurance. Tony is the author of Questions & Answers on Life Insurance: a reference book covering a wide spectrum of life insurance topics in a format accessible for consumers and third party advisors.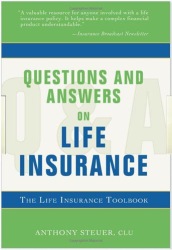 Richard M. Weber, MBA, CLU- Dick Weber has devoted the last twenty years of his insurance career devising communication processes and educational software that can give the consumer the opportunity of making sense of it all. Weber's greatest breakthrough may have been in developing statisical analysis that provide a better ongoing measuring tool of how likely a policy would sustain for as long as a client might live. This process of analysis was recently given confirmation by federal securities regulators, and is applied not only to new products, but to the trillions of dollars worth of policies purchased over the last twenty or more years. Weber goes beyond blame to give consumers the right questions to consider for managing or modifying these policies in place, in addition to giving credible and experienced advice for the policies of the future. Weber's Revealing Life Insurance Secrets is the quickest, surest, and most effective way to understand and explain the pros and cons of life products.